Error creating thumbnail: Invalid thumbnail parameters
Remember TV's Chicago Hope? For Peter Berg, that's just the beginning.
His latest Universal Pictures film, Battleship, is the third military film released by the studio, following the success of two previous Berg achievements, The Rundown and The Kingdom, making him the greatest action filmmaker in Hollywood.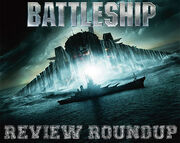 Battleship is the largest selling game in the
history of Hasbro, tracing its origins to 1943, when Milton Bradley's Broadlines game was launched. The brand is produced in 29 languages and is sold in more than 40 countries, from the U.S. and Canada to Germany and Australia.
Community content is available under
CC-BY-SA
unless otherwise noted.